Glen White: Head Coach and Offensive Coordinator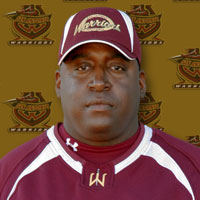 Glen White is a native Texan born in Port Arthur. He participated and excelled in football and track while attending Thomas Jefferson High School in Port Arthur. After graduating from high school he received a football scholarship and attended Blinn Junior College. He later transferred to Lamar University in Beaumont, Texas where he graduated with BA in Criminal Justice in 1986.
Glen enlisted into the United States Army where he served for 13 years. During his tour of duty in the military, he began his coaching career coaching middle school, high school, college, and semi-professional level teams from Germany, Japan, Italy, Panama, and various cities within the United States. Glen was honorably discharged in 1999 and relocated to San Antonio. Glen is married to his beautiful wife Stephanie and has four children; Fonda Jr., Tiffany, Amarissa, and Joshua. He continued his coaching career as an Offensive Coordinator for the San Antonio Stampede and San Antonio Rush Football Organizations.
In July 2004 Glen founded the San Antonio Warriors where he serves a dual role as the owner and head coach. Coach White has compiled an impressive career which includes 3 Coach-of-the-Year Awards, over 400 wins, and 13 titles in his illustrious 20+ years of coaching. Glen hopes to continue teaching and educating young men and women in the future.
Ted Rogers: Assistant Head Coach / General Manager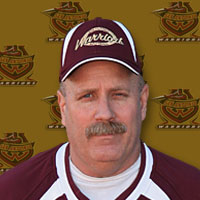 As a 22-year Army veteran, Ted Rogers had a long distinguished career as a soldier and coach. During his time in service, he coached basketball, volleyball, softball/baseball, and of course football. In addition to coaching active duty men and women, he also coached youth sports for years. Upon retiring in 1998 he has worked full-time for Sears and continued his coaching career at Ft. Sam Houston as a youth sports coach for baseball and basketball and is currently the commissioner for the entire football program ages 5 through 14 which supports 200 kids.
Based on his experience, he was recruited to be a part of the San Antonio Warriors coaching staff and has been part of both championships that the Warriors have won. His previous positions were Linebackers coach, Defensive Coordinator, and is currently the Assistant Head Coach.
Marcus Warren: Running Back Coach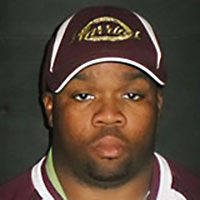 Marcus was been a minor league football player for 15 seasons.  His last 6 years were with the San Antonio Warriors.  He played in 5 championships, 2 league titles, and one National Championship.  Marcus started at fullback throughout his career and has coached special teams and running back for 9 years with San Antonio Warriors after retiring in 2011.  He is also a Strength and Conditioning coach and an Elite world-class powerlifter for USAPL and USPA organizations.
Guy Harper: Special Teams Coach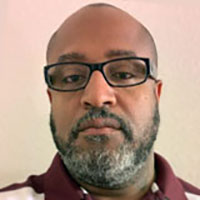 Harper was born in Miami and raised in San Antonio.  He attended Sam Houston High School where he played Running Back.  He received a full scholarship to Delta State in 1990 as a Running Back.  After a knee injury, he came back to San Antonio and joined THSBOA and TASO as Texas basketball and football referees.
Harper joined the San Antonio Warriors as a linebacker during the team's inception and won National Championships as a player and once as a linebacker coach.
Cynthia Trinidad: Executive Director Branding and Promotions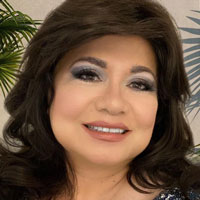 Cynthia Trinidad comes to the Warriors with a strong background in retail and sales management and has been involved in the game-day entertainment production industry since 1980.  She started out as a cheerleader/dancer for multiple sports teams including the NBA and NFL and was director for numerous San Antonio sports cheer/dance squads.  With her love of football, she found herself on the business end of the sport acquiring sponsors, organizing appearances, and coordinating game-day productions.
She joined the San Antonio Warrior family as the cheerleader director in 2006 and continued to 2011 and returned as the cheerleader director in 2016.  She returns in 2021 at the administrative level overseeing branding, sponsorship, game-day entertainment, promotions, community outreach, and digital marketing for both the Warriors and the Warrior Maiden Dancers.
Pastor Stanley Wilson: Spiritual Advisor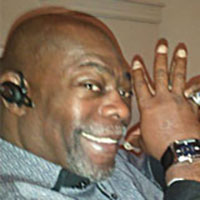 Wilson is the Sr. Pastor and founder of The Abundant Life Christian Fellowship for 15 years.  He has been employed with the city of San Antonio for 12 years.
Rosanna Rodriguez: EMT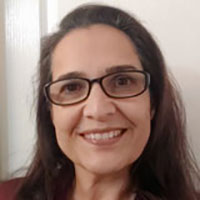 Rosanna is a 23-year Navy veteran.  During her time in the military, she served as the senior medical department representative, with extensive medical training to serve independently aboard ships and with the Marines in support of all of their healthcare needs.  Rosanna has been acting as the Warrior's medical support for 5 years.
Merlinda Tapia: Warrior Maidens Director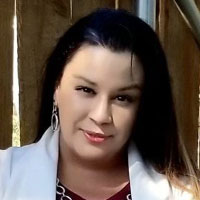 Merlinda is a former cheerleader, captain and assistant director for the San Antonio Warriors Cheerleaders. She has taught dance styles which include contemporary, lyrical, pom, and ballroom.
She has worked with the students from Guardian Angels, independent dance groups, and has taught and danced with Fred Astaire Dance Studios.  She also worked with Barbizon USA as an instructor and worked with her students in creating progress dance shows and fashion shows for showcases.  Many former teammates have said she is a great motivator and is a great friend.